BATIFIBRE, the efficient solution for gravel-free drainage of your buildings.
ATE has developed an innovative and economical solution for gravel-free foundation drainage of your house or buildings: BATIFIBRE
BATIFIBRE is the reference for gravel-free foundation drainage, simple, economical, efficient
This product has been sold since 2008 and benefits from a QualiBat certification.
Depending of the nature of the soil, the drainage system is installed at distance or next to fondations, with a minimal slop of 0.5% to insure good water flow.
To ease the job and respond to difficulties, BATIFIBRE with SN4 resistance is sold in rigid flat-bottomed bar of 2m ou 2m50, easy to manipulate.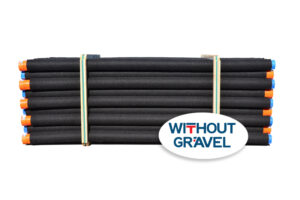 BATIFIBRE with its thick filter can replace :
The draining pipe
Gravel
Geotextile
It's a 3 IN 1 product !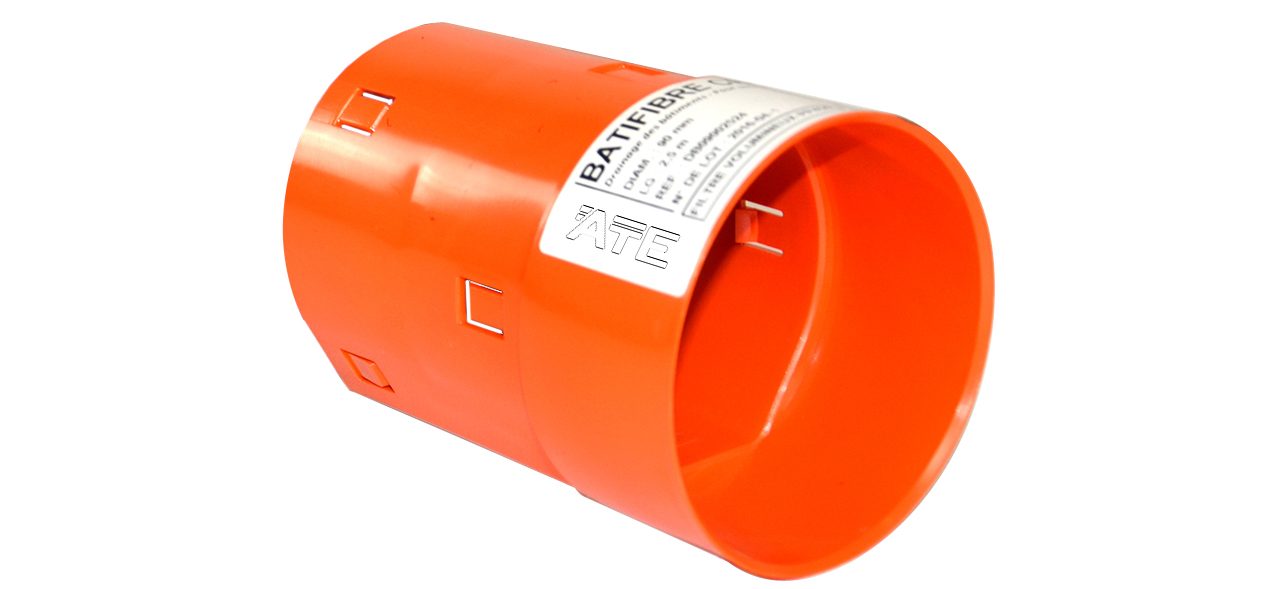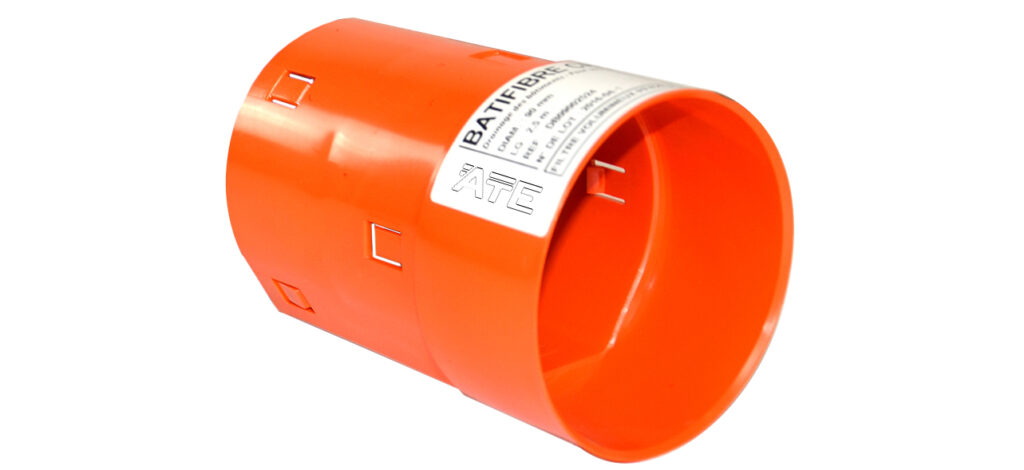 The coupler can connect to all PVC 100/110 junctions
The PVC sleeve can be glued to the fittings or to a diameter 100 sleeve to prevent unblocking during backfilling.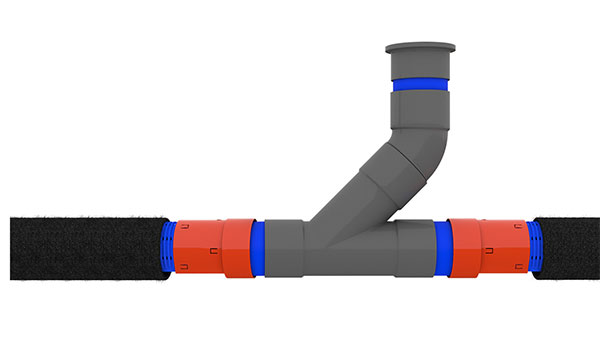 To cut BATIFIBRE, you just need cisors to remove 10 cm of fiber and saw the pipe
Changes of direction can be done with access chambers or PVC accessories. It is recommended to install access points in absence of catchpit.
Backfilling is done with earth from the site when dried and free from big stones.
BATIFIBRE is the reference for gravel-free foundation drainage for more than 10 years!