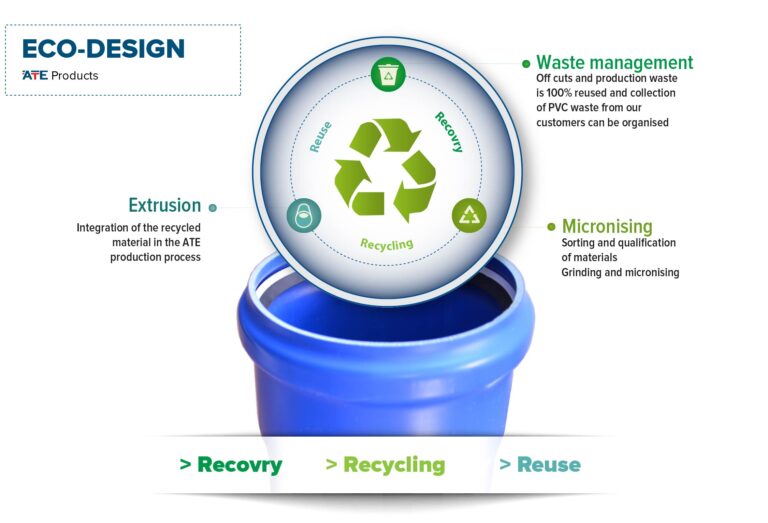 Since its beginning in 2000, ATE designs and makes products issued partially from circular economy. ATE has managed to combine quality and sustainability in its products integrating recycled PVC prime material.
PVC recycling
PVC is 100% recyclable. More than 110,000T have been recycled in France in 2019 and this figure is constantly increasing. 2025 European objectives of 900,000T are ambitious but there is still a lot to be done. PVC can be recycled indefinitely preserving its properties and qualities which allows to work in close loop. This is a real advantage for a sustainable development. New short inter-company collection circuits must grow.
> Recovery> Recycling > Reuse
All production rejects and waste are 100% reused.
PVC waste from our customers is collected.
Sorting and qualification of materials.
Integration of recycled material in the process.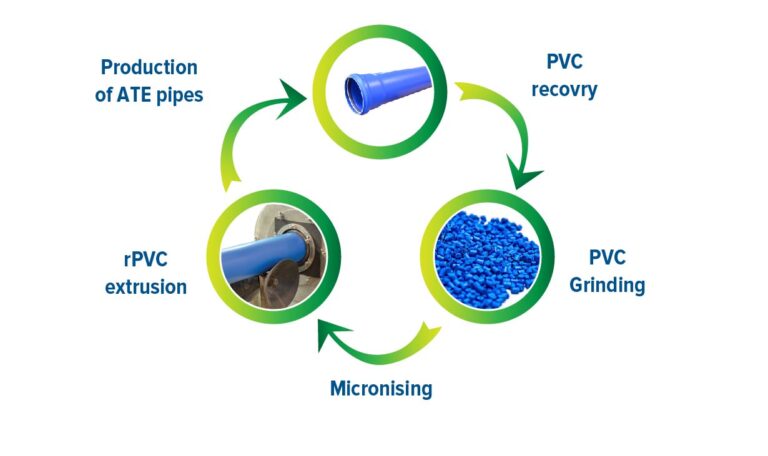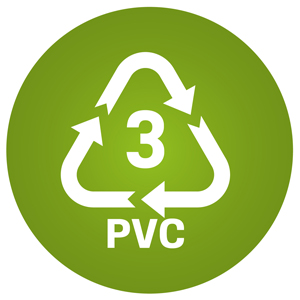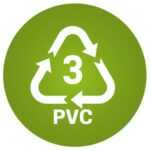 A sign to help you recognize plastics
This symbol will help you sort correctly, a small sign with three arrows making a triangle with a number inside. The number gives you the type of plastic material your product is made of and 3 corresponds to PVC, Polyvinyl Chloride.
By recycling, we use less natural ressource and we avoid landfilling material considered wrongly as waste.
ATE will continue to develop circular economy by using more recycled PVC in its growing production.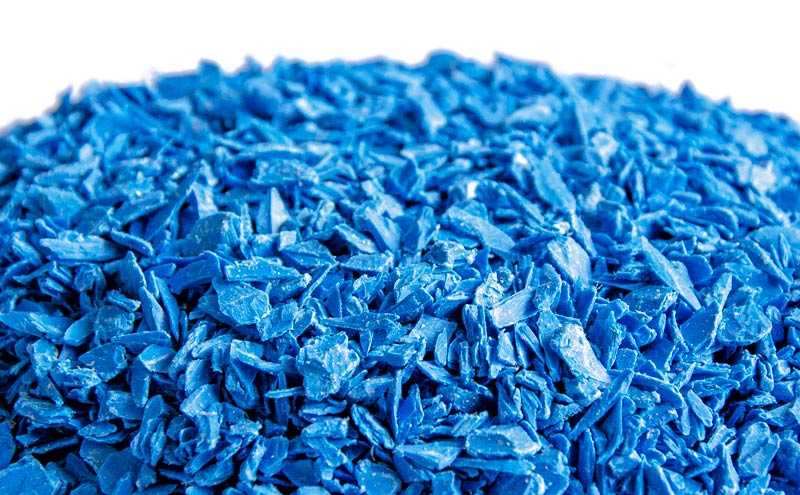 Is there any recycling solution for your PVC waste ?
You want to become a collection point and participate to circular economy? We can study a proposal to organize collection of uPVC waste.