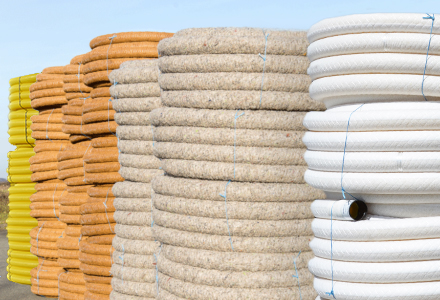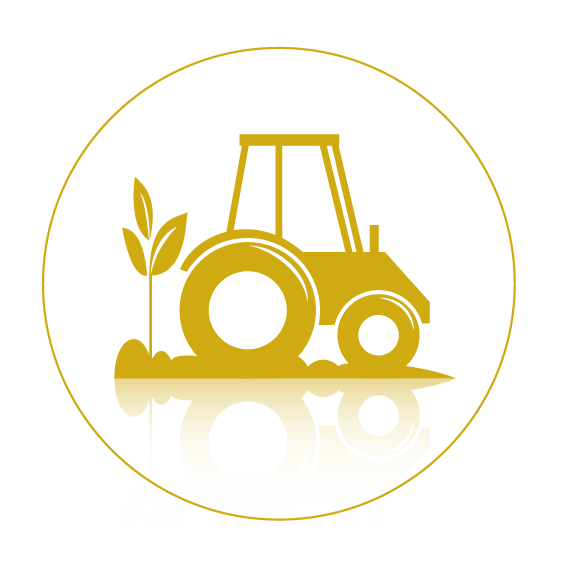 Agricultural drainage
ATE has developed a range of coated or uncoated drains for the drainage of agricultural land.
It is suited to the variety of French soils, from clay soils to gravelly soils, without forgetting loamy soils.
The role of good AGRICULTURAL DRAINAGE
Installing a drain regulates the excess humidity in the ground, no matter where it comes from.
With drainage, the plot is easier to access as this improves its load bearing capacity, the drainage deeply aerates the ground which facilitates rooting and the life of the ground.
The faster draining of the drained ground increases the number of days the ground may be used.
The ground warms up quicker in Spring, crops can be planted quicker.
Regardless of the drainage method, the aim is always the same, to regulate the humidity of the ground to facilitate the agricultural phases.
Installation of DRAINAGE on agricultural land
It is important for all drainage projects to identify the zones to be drained and the origin of the water.
To ensure that the drainage is adequate, efficient tools are required to perform expert studies, especially to identify the nature of the ground.
With over 20 years' experience in this field, ATE has developed adequate solutions adapted to the different types of ground.
To overcome the risks related to the composition of the ground (loamy soils, presence of red ochre…) and to avoid blockages, we recommend that gravel is used in the installation.
In order to avoid this installation that is often complex, ATE has developed different reliable technical coatings such as the FiberDrain and CofiDrain ranges which permit gravel-free installations to be made, whilst avoiding the risk of the drain getting blocked, even with the most complicated soils.
Our technical department is at your service to advise you in the choice, design and installation of your drainage.